Axios
Axios
| 7.2.18
Immigration Protestors Demand Change: "There's Room Enough for All Of Us"
Join the 172,426 people who've taken action on Countable this week
by Axios | 7.2.18
Countable Asks: Did you join the protests this weekend? Do you support the Trump administration's "zero-tolerance" immigration policy? Hit Take Action to tell your reps what you think. (Via Axios.)
---
Thousands of protestors took to the streets in hundreds of cities across the U.S. Saturday, participating in "Families Belong Together" rallies and demonstrations.
What protestors are hoping to gain: The immediate reunification of families that have been separated, the end of family detentions, and, more broadly, the dissolution of Trump administration's "zero-tolerance" policy.
What we're seeing:
Celebrities are joining up with first-time demonstrators and experienced protestors around the country. Some are marching in the streets, while others are protesting outside the offices of Immigration and Customs Enforcement (ICE).
"I have no illusions of the government hearing this. But I think the people, we need to let each other know that we support people coming in. We need to give people a hand up instead of a foot down. … There's room enough for all of us."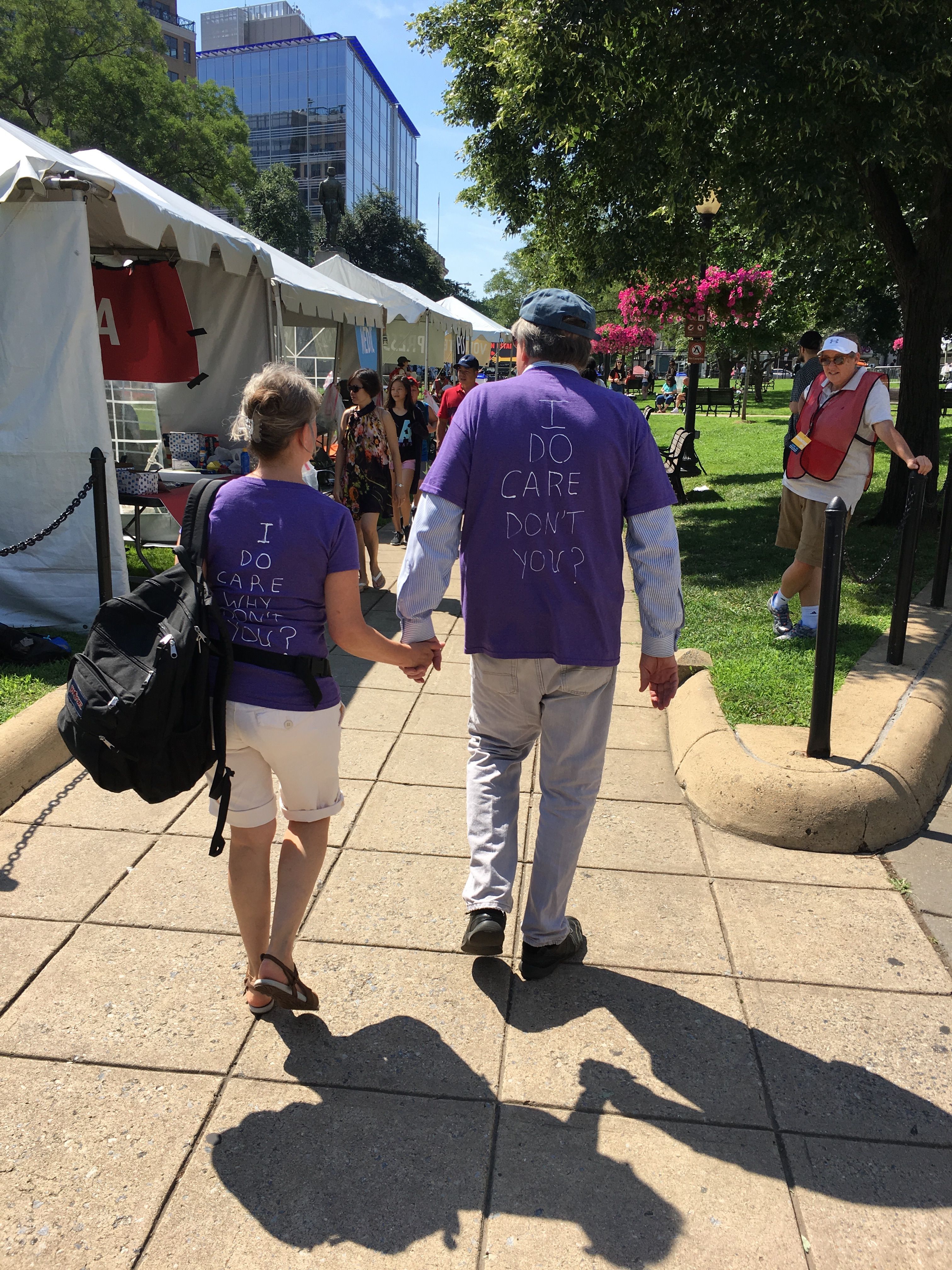 Participants in the D.C. protests. Photo: Ben Geman/Axios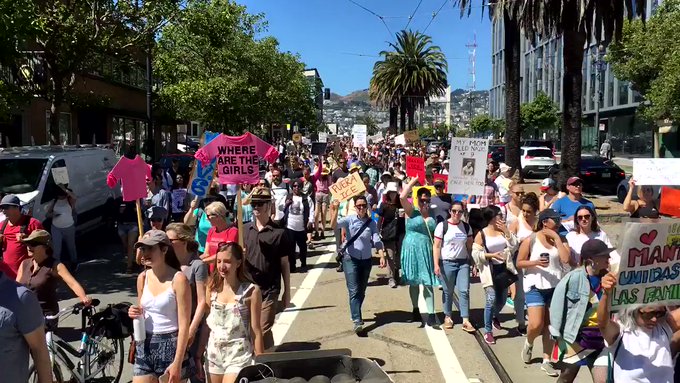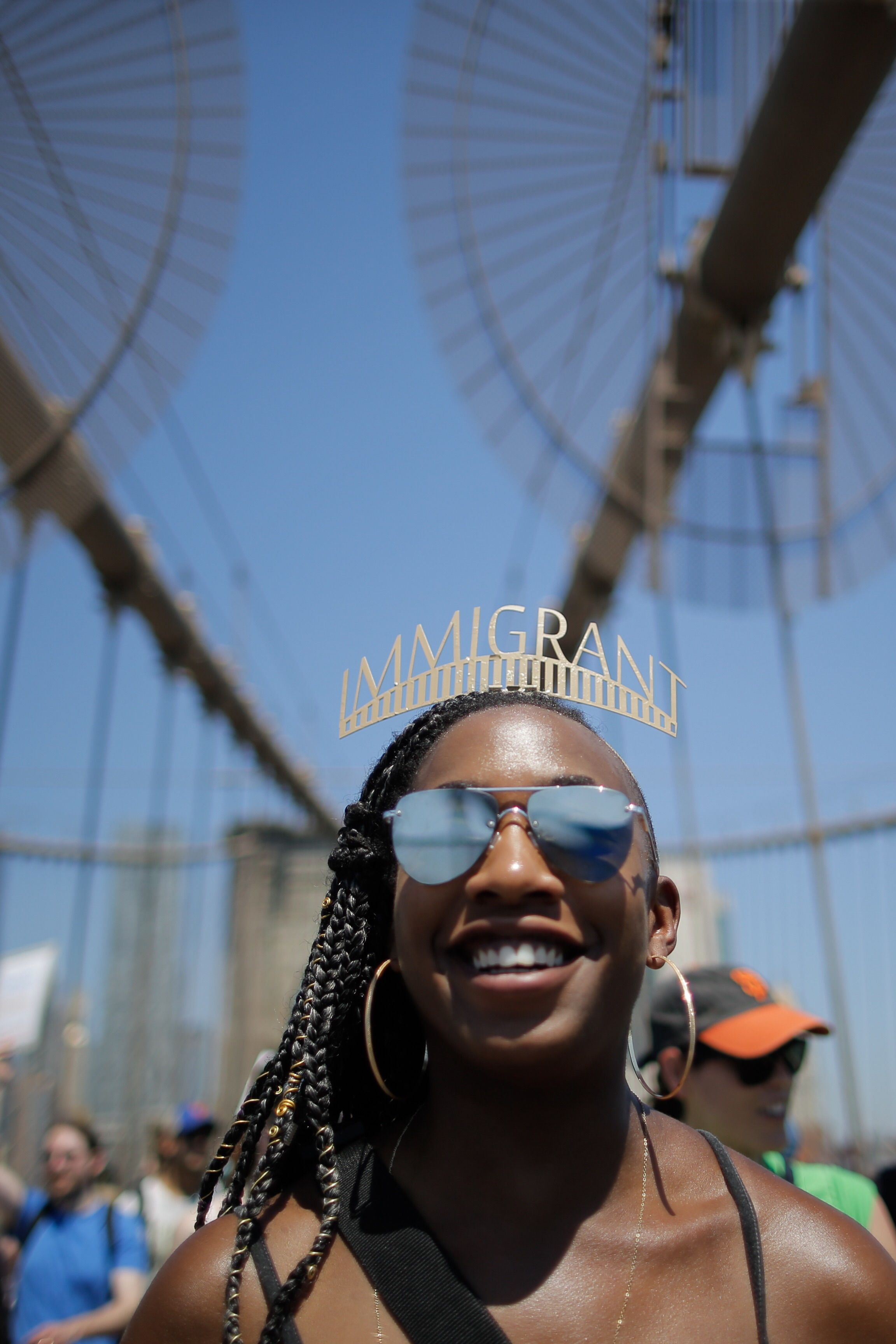 Demonstrators cross the Brooklyn Bridge. Photo: Eduardo Munoz Alvarez/AFP/Getty Images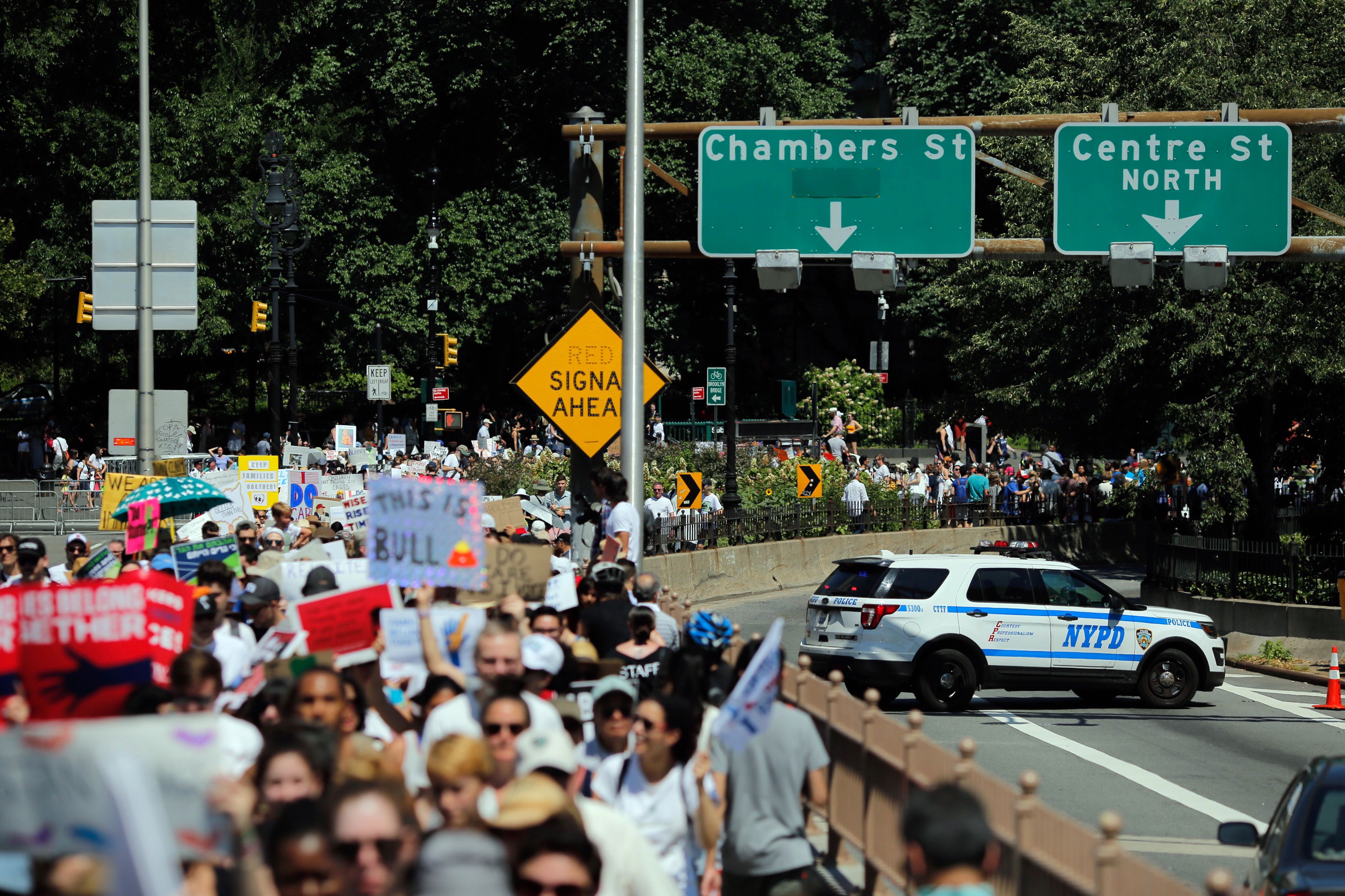 Protestors in New York City. Photo: Eduardo Munoz Alvarez/AFP/Getty Images
(Photo Credit: Eduardo Munoz Alvarez/AFP via Getty Images)